Protein Joe
➁

➁
A protein-enriched instant coffee shake designed to perk up your brain, fuel muscles and burn fat.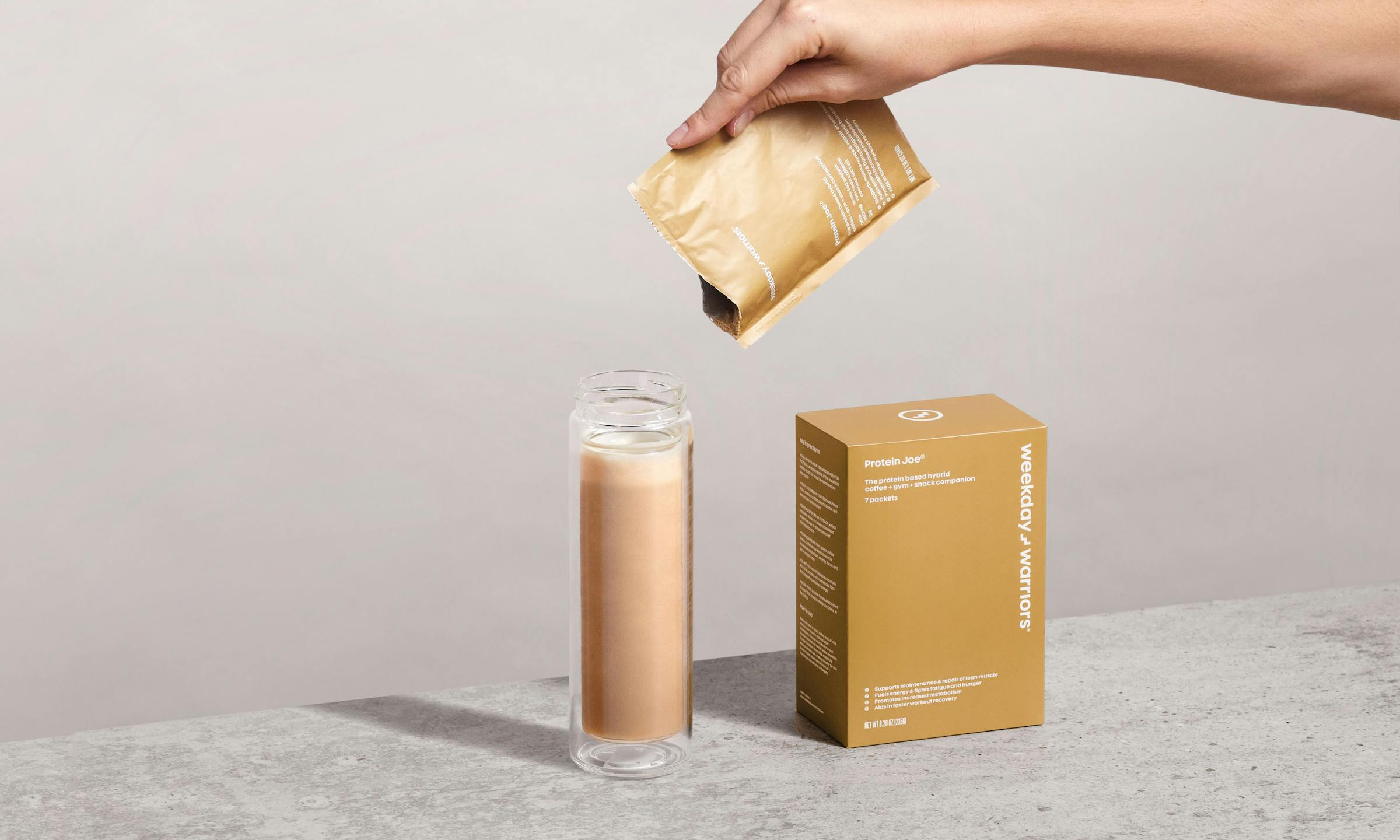 Protein Joe
➁

➁ is a premium instant coffee shake containing pure 100% Colombian coffee, 20g of grass-fed whey protein and MCT oil.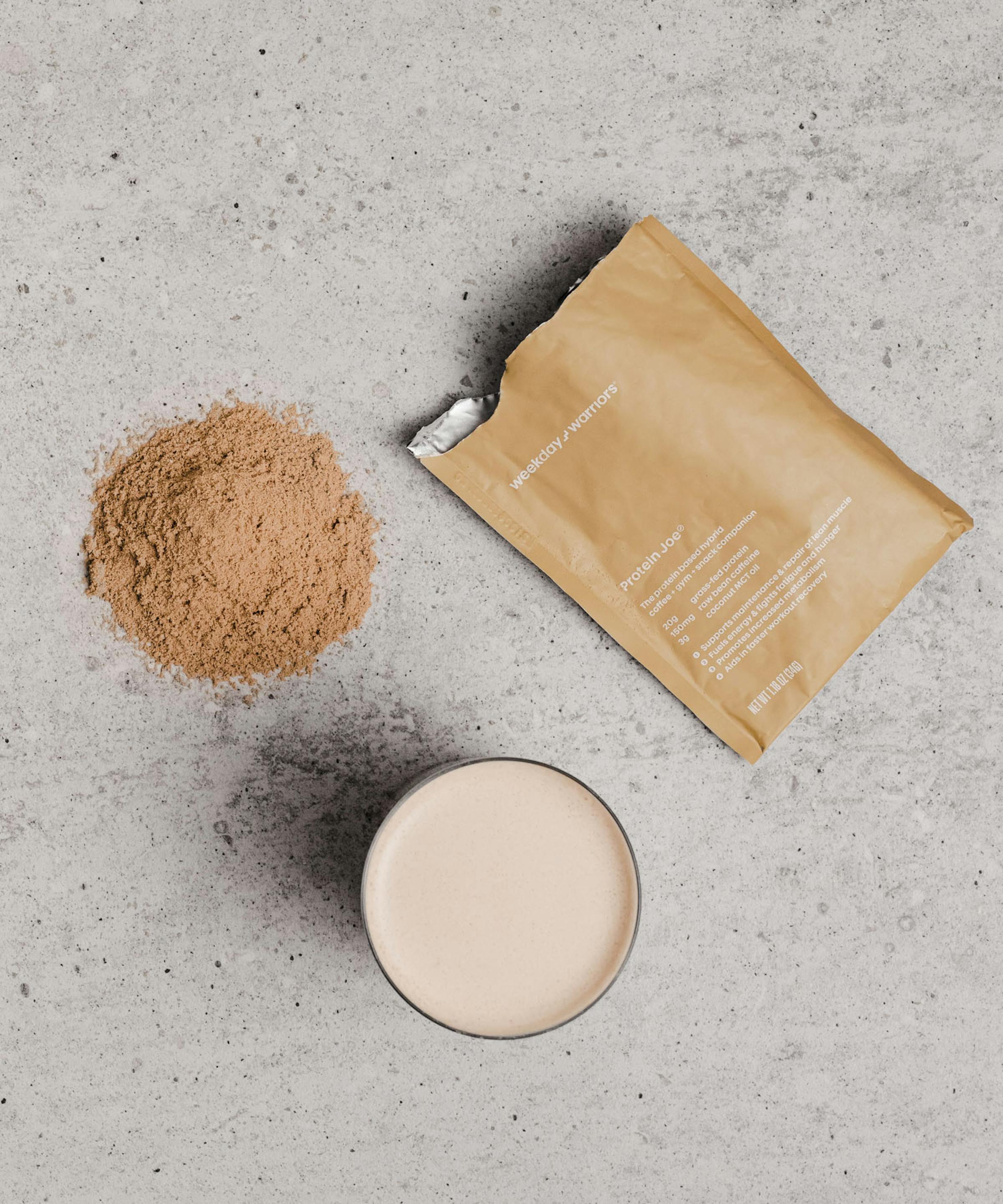 Protein Joe
➁

➁ is designed to:
• Support maintenance & repair of lean muscle
• Fuel energy
• Fight fatigue & hunger
• Increase metabolism
• Aide in faster workout recovery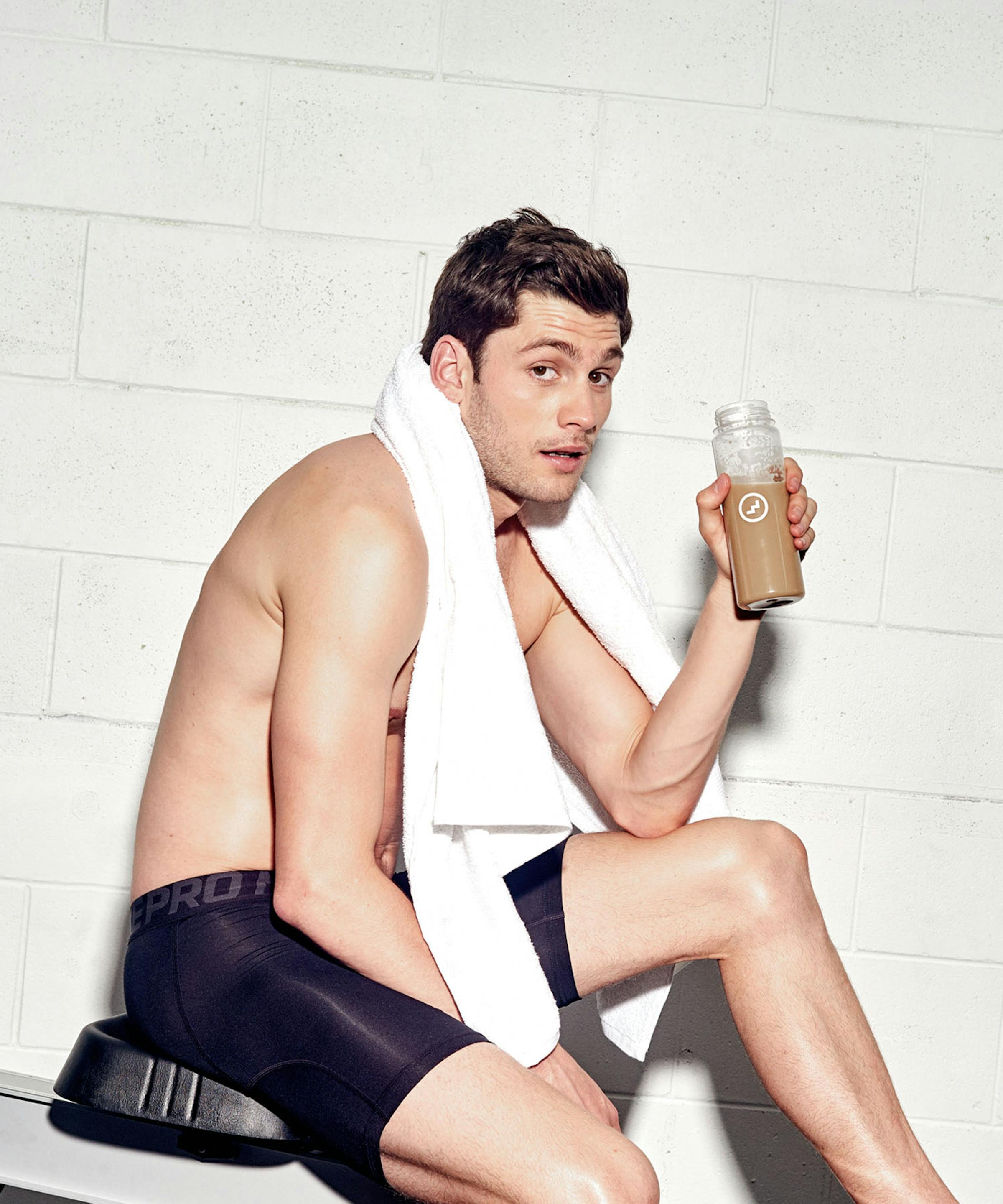 Using Protein Joe
➁

➁ is easy.
Simply shake a packet in 12 oz of cold water to turn it into a delicious protein coffee shake.
Protein Joe➁ is uniquely formulated to perk up your brain, fuel your muscles and burn fat.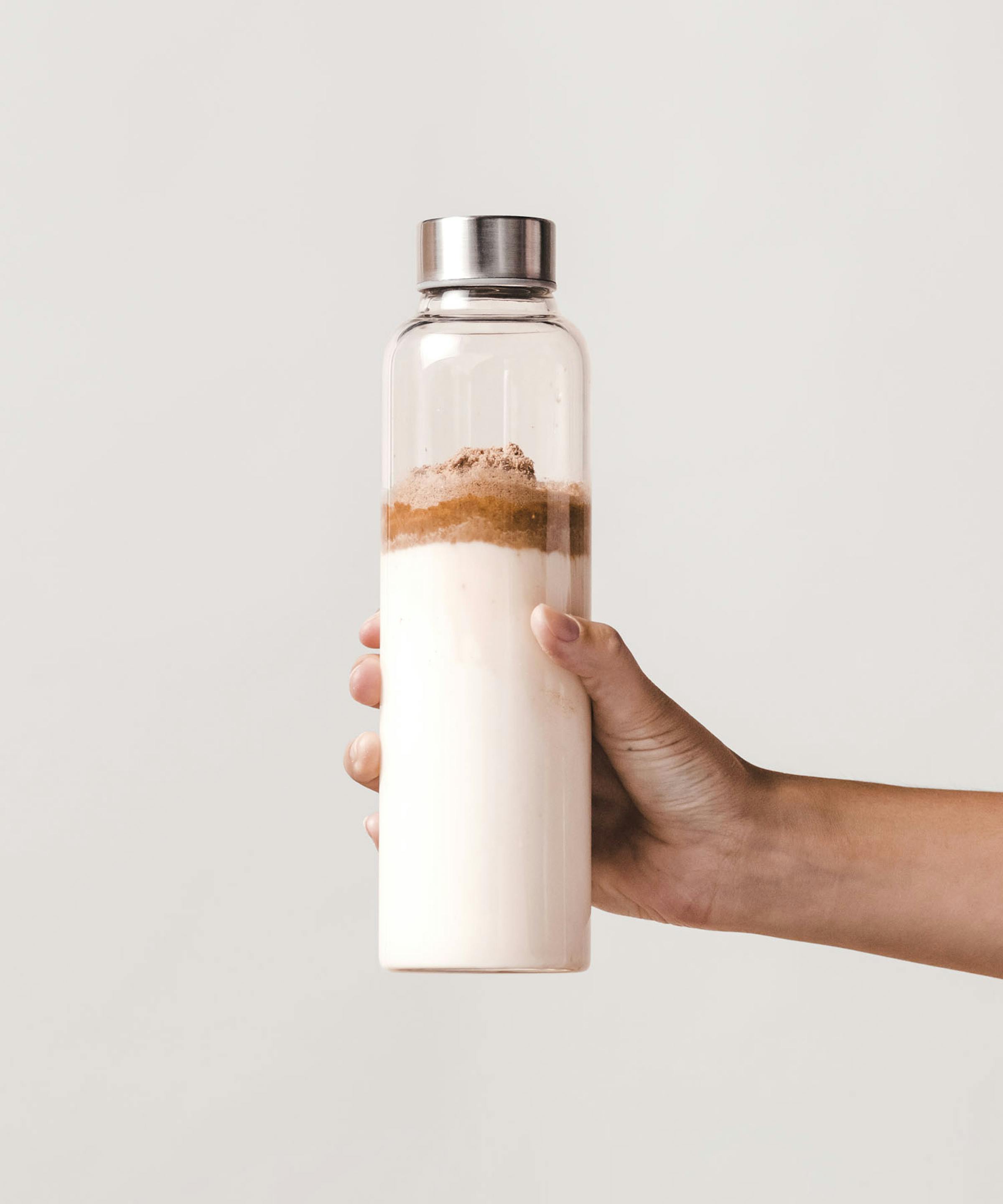 Protein Joe
➁

➁ is great before
your workouts.
It's also a fantastic 3pm
pick-me-up or whenever
you would drink a coffee.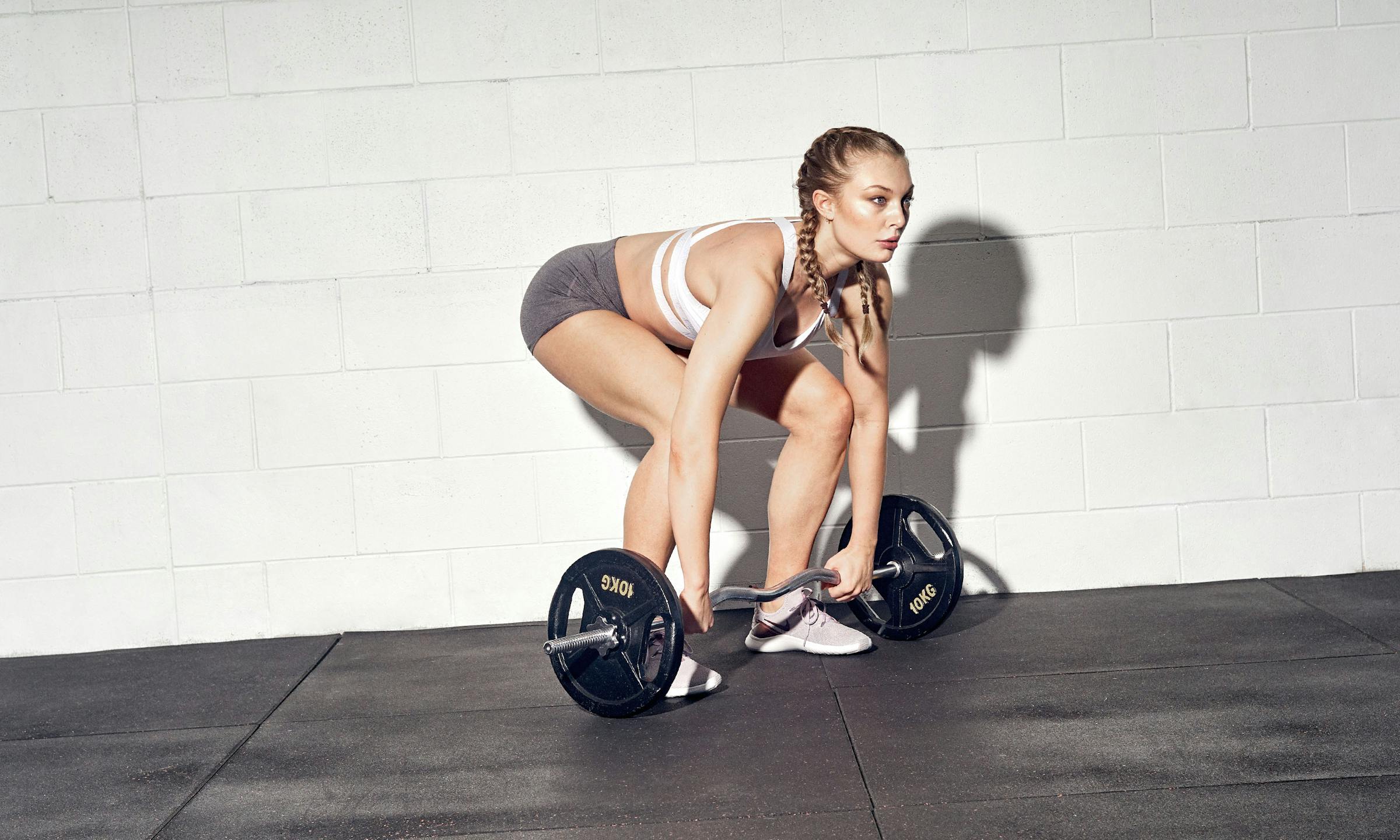 Protein Joe
➁

➁ has 2x caffeine and 2x protein of a Tall Iced Latte but with 7x less sugar. Boom.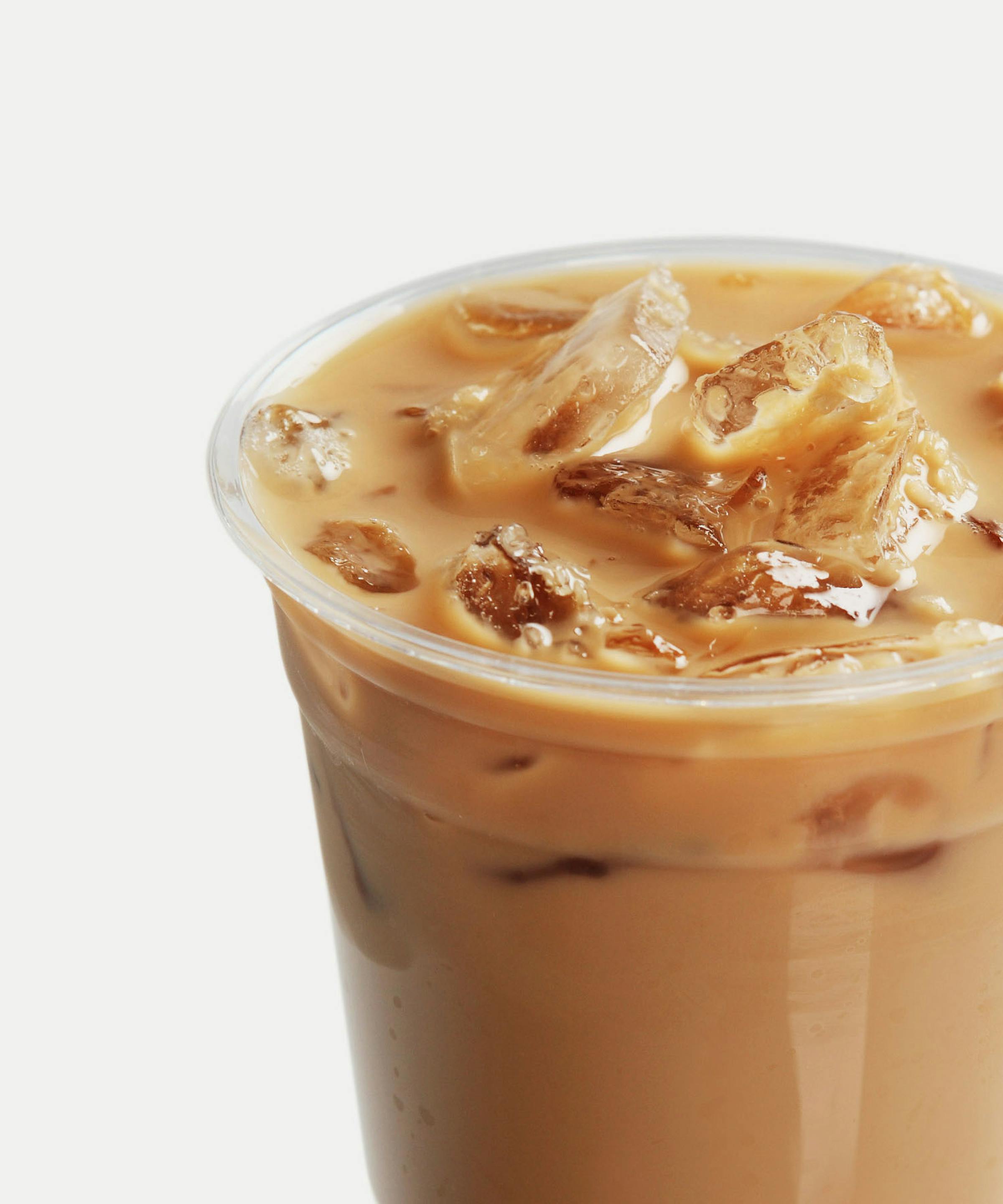 • 20g protein
• 100% Colombian coffee
• 150mg caffeine
• MCT oil
• Natural ingredients
• No artificial flavors
• Only 1g sugar
• Gluten free
• Made in USA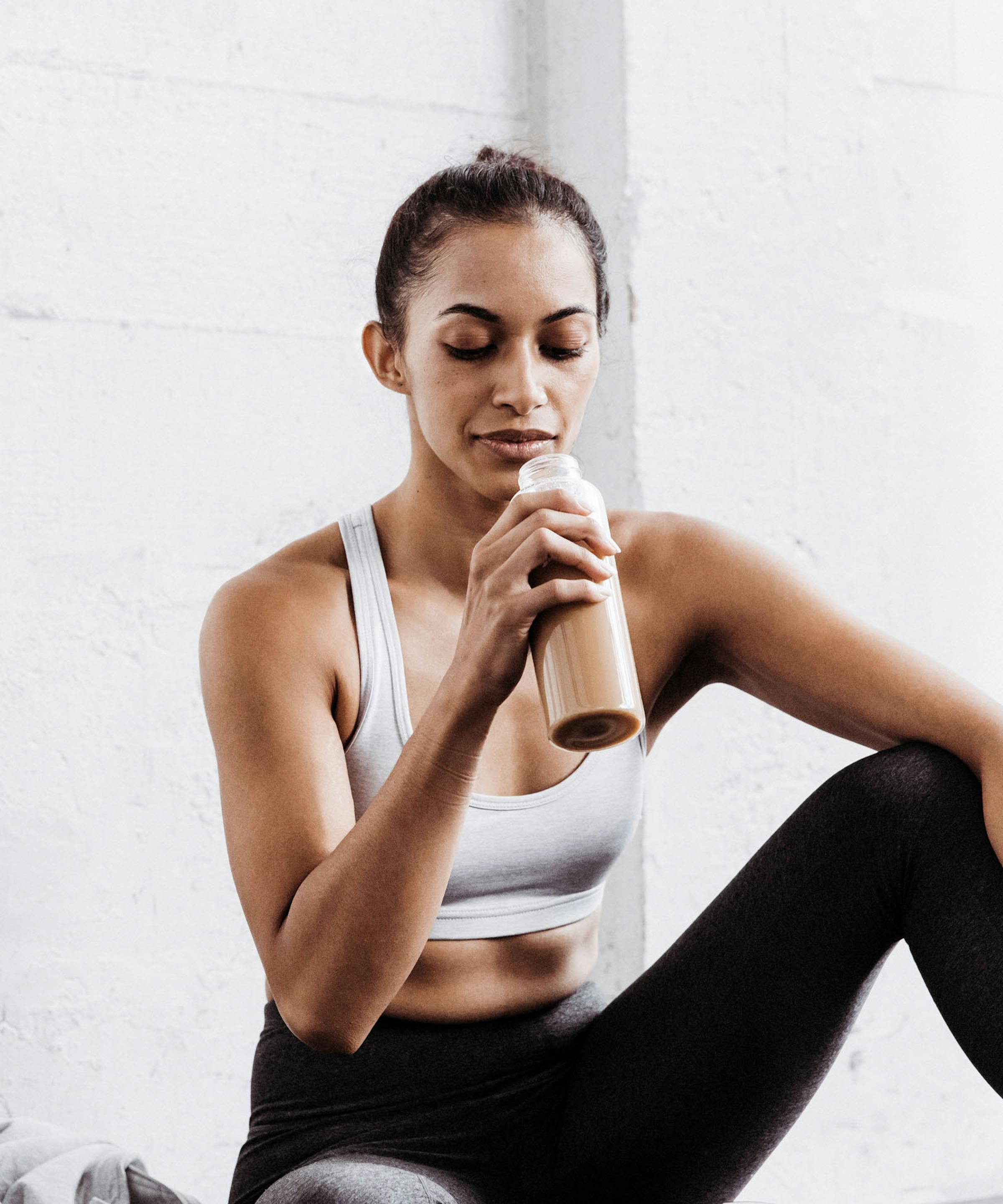 The key ingredients &why we use them
20g of 100% New Zealand grass-fed proteincontaining all 9 of the essential amino acids for muscle maintenance and repair
100% Colombian coffee made from 100% arabica coffee plants
Coffee is a well known antioxidant
Green coffee bean extract
which has been shown to have antioxidant properties due to the presence of chlorogenic acid
150mg Caffeine from green coffee beans
Caffeine has been shown to increase metabolism, energy, focus and aid in weight-loss

3g MCT oil from Philippine coconuts
MCT oil is packed with beneficial fats and supports sustained energy
Monk fruit
a plant-based alternative to sugar first used by monks in China in the 1300's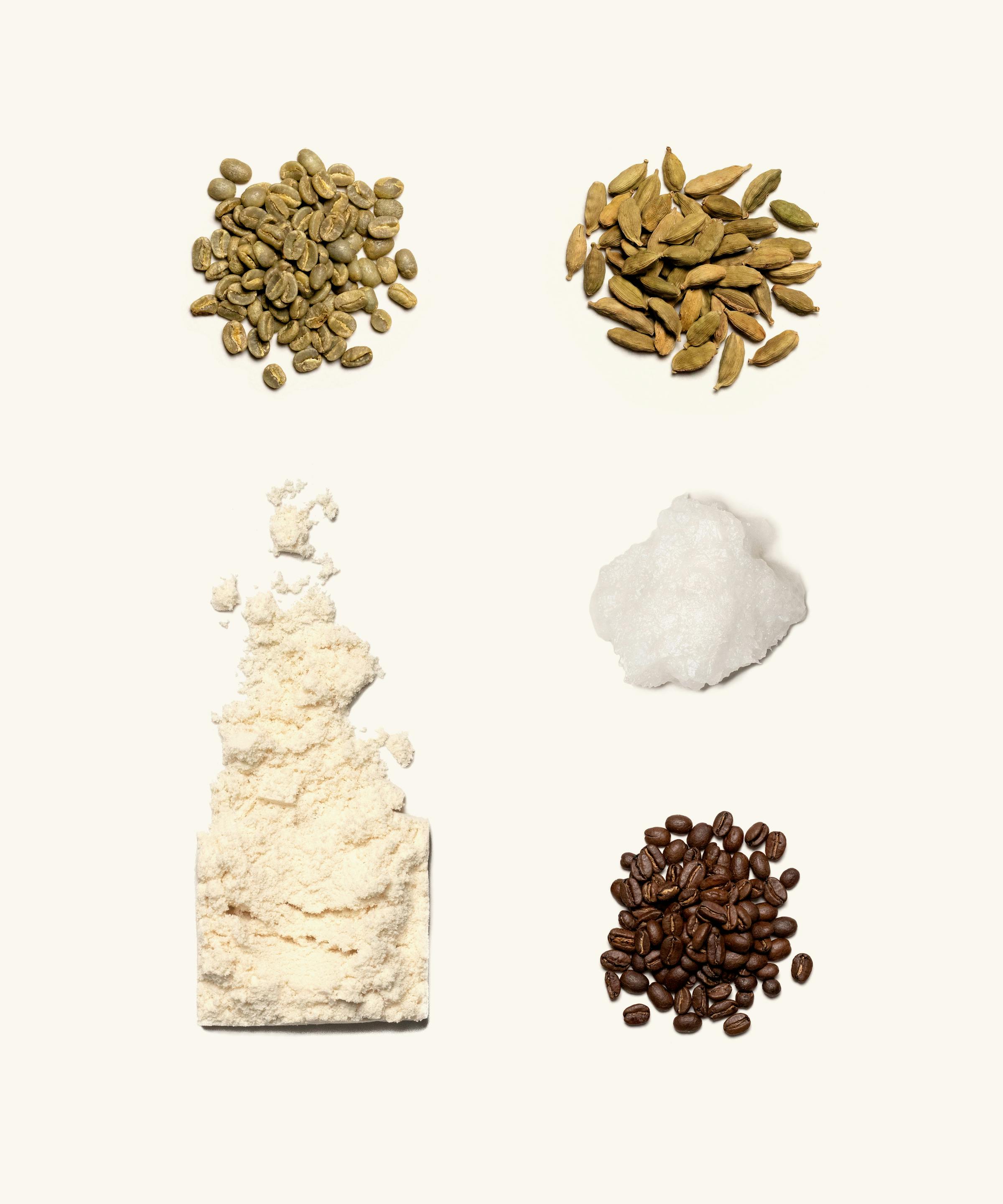 Protein Joe
➁

➁ comes in a box of 7 single serve packets.
We'll ship it to your door, anywhere within the USA for a flat fee of $3. FREE shipping for orders $35 and over.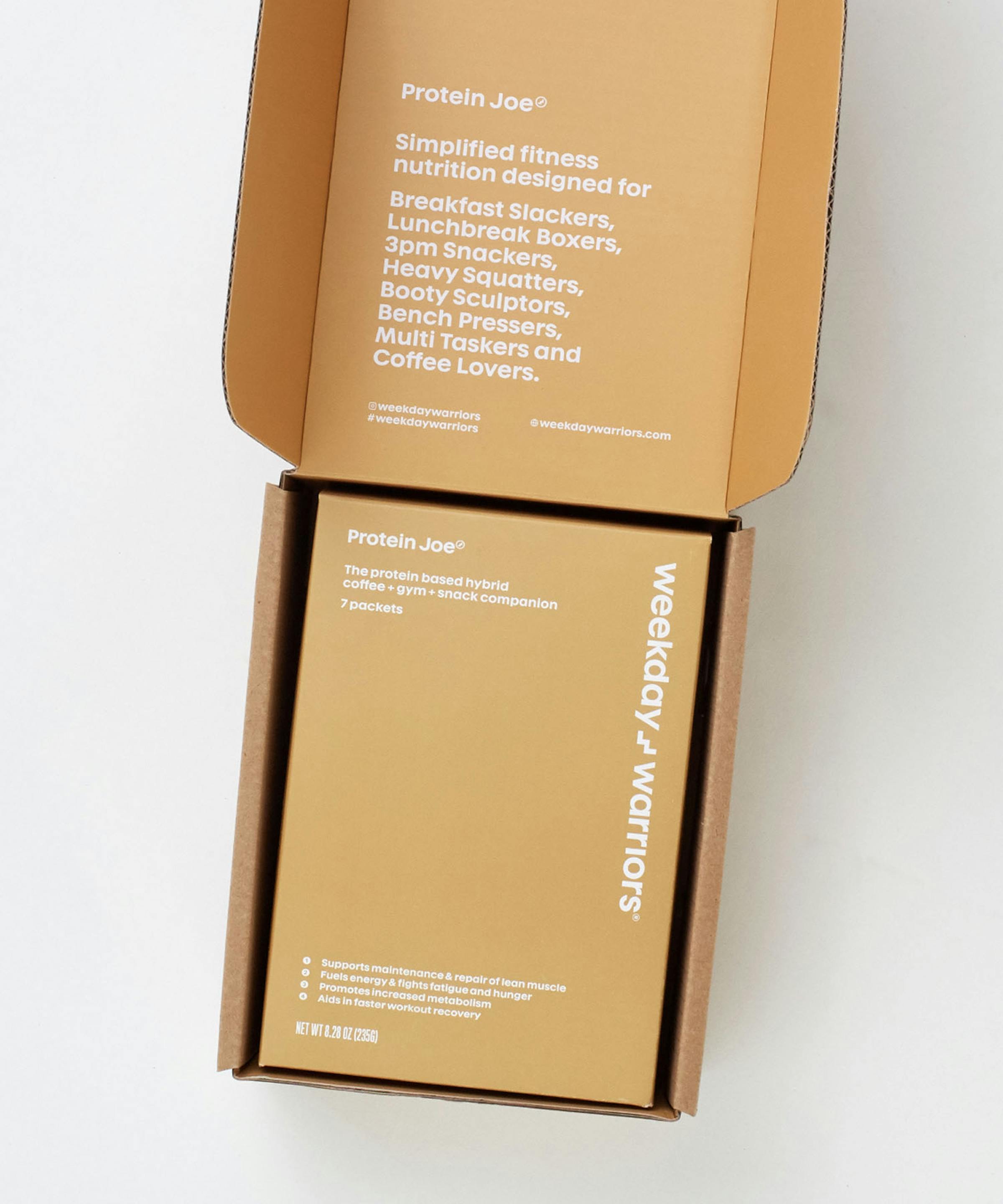 Yoga Flow➁
An instant peach tea designed
for fitness, focus & wellness.
READ MORE→