Yoga Flow
➁
An instant peach tea in a fizzy tablet that helps get you deeper into your yoga practice.
Get closer to that zen place
Yoga Flow➁ is designed to help you during your practice with the aid of French maritime pine bark, electrolytes, turmeric and other ayurvedic herbs.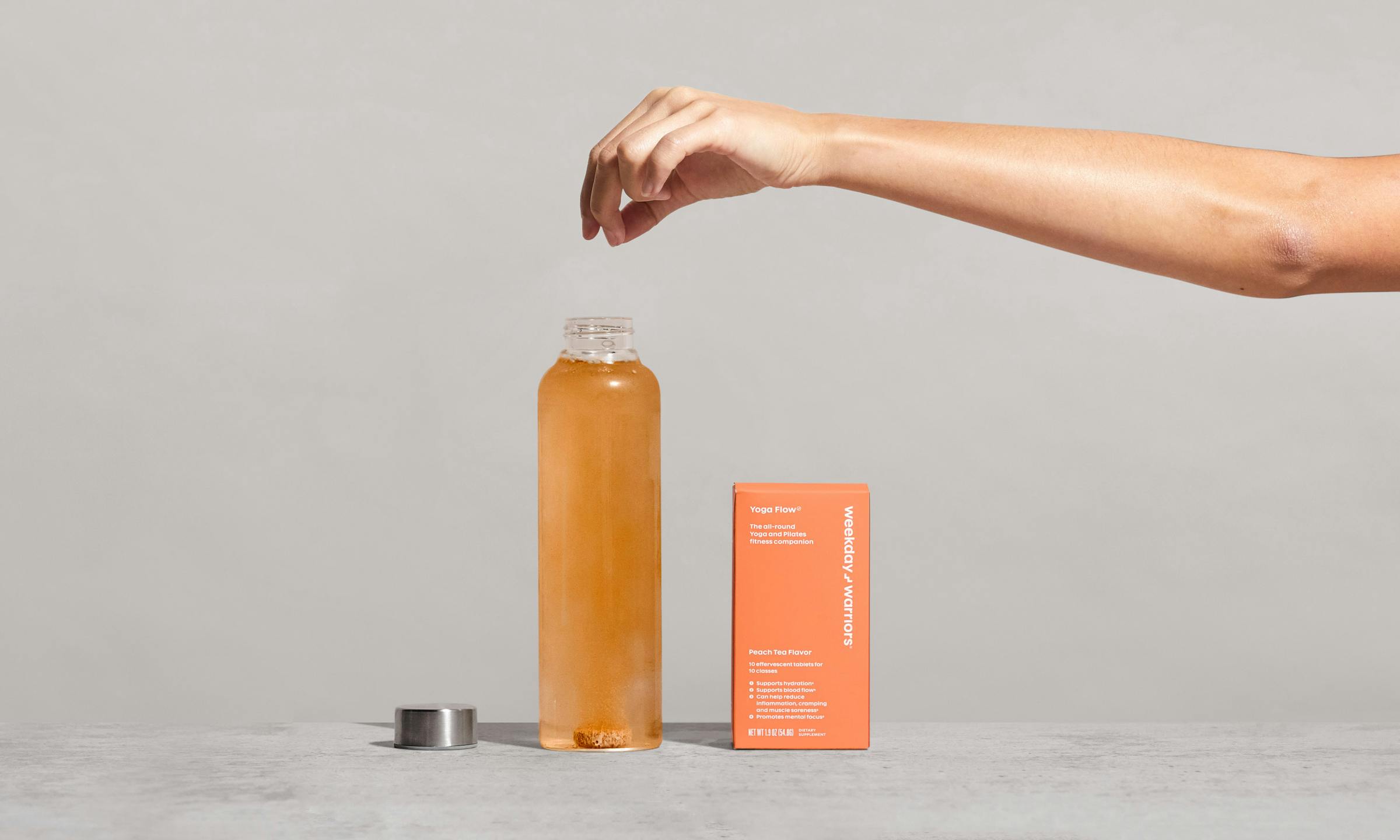 Yoga Flow

➁

Coconut Water
Kombucha
Water
Calories
10
120
80
0
Sugars
1g
28g
14g
0g
Balanced electrolyte ratios

✔

✖

✖

✖

Green tea energy

✔

✖

✖

✖

Calming Ayurvedic herbs

✔

✖

✖

✖

Formulated for flexibility

✔

✖

✖

✖
* Comparison based on leading market products & serving size of 16 oz
Key ingredients & why we use them
French Maritime Pine Bark
Pycnolgenol® (the brand name) is a highly researched, natural extract from pine bark that has been shown in clinical studies to increase blood flow, improve flexibility and decrease stress.
Sourced from
South of France
Electrolytes
We've included all of the key electrolytes in the rehydration process. Together they help the body absorb more water and replace what's lost during sweaty activities.
Sourced from
Minnesota, USA
Cardamom
Cardamom is an Indian spice known as the "queen of spices" that is used in Ayurvedic medicine to support reduced inflammation. It is also believed to support heart health and circulation.
Ashwagandha
Ashwagandha is a stress managing herb that has been used for over 3000 years to relieve stress, increase energy levels and improve concentration.
Turmeric
Turmeric is an ancient Ayurvedic root that has been used for thousands of years to promote joint health. It contains a compound called curcumin that has powerful anti-inflammatory effects and serves as a strong antioxidant.
Green tea leaf extract
Yoga Flow➁ has as much caffeine as a cup of green tea to provide a subtle boost in energy and focus. Green tea extract is known to be a rich source of antioxidants and is used for its stress reducing and fat-burning properties.
Sourced from
Quebec, Canada
Super easy to use
Rip, drop & go
with Yoga Flow➁
Great for you and the environment
recyclable materials
easy to carry around
no single use plastic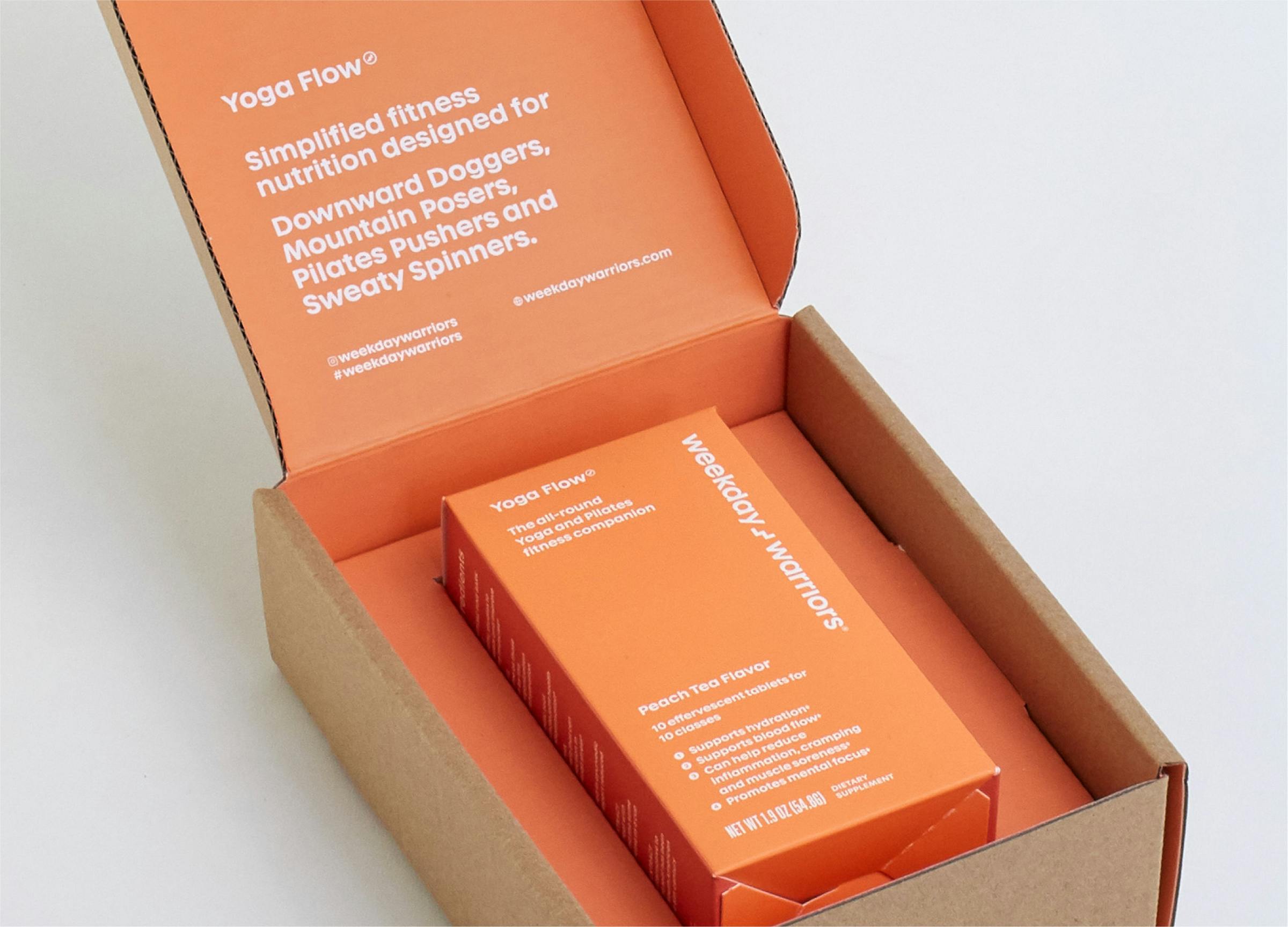 Here's why people love us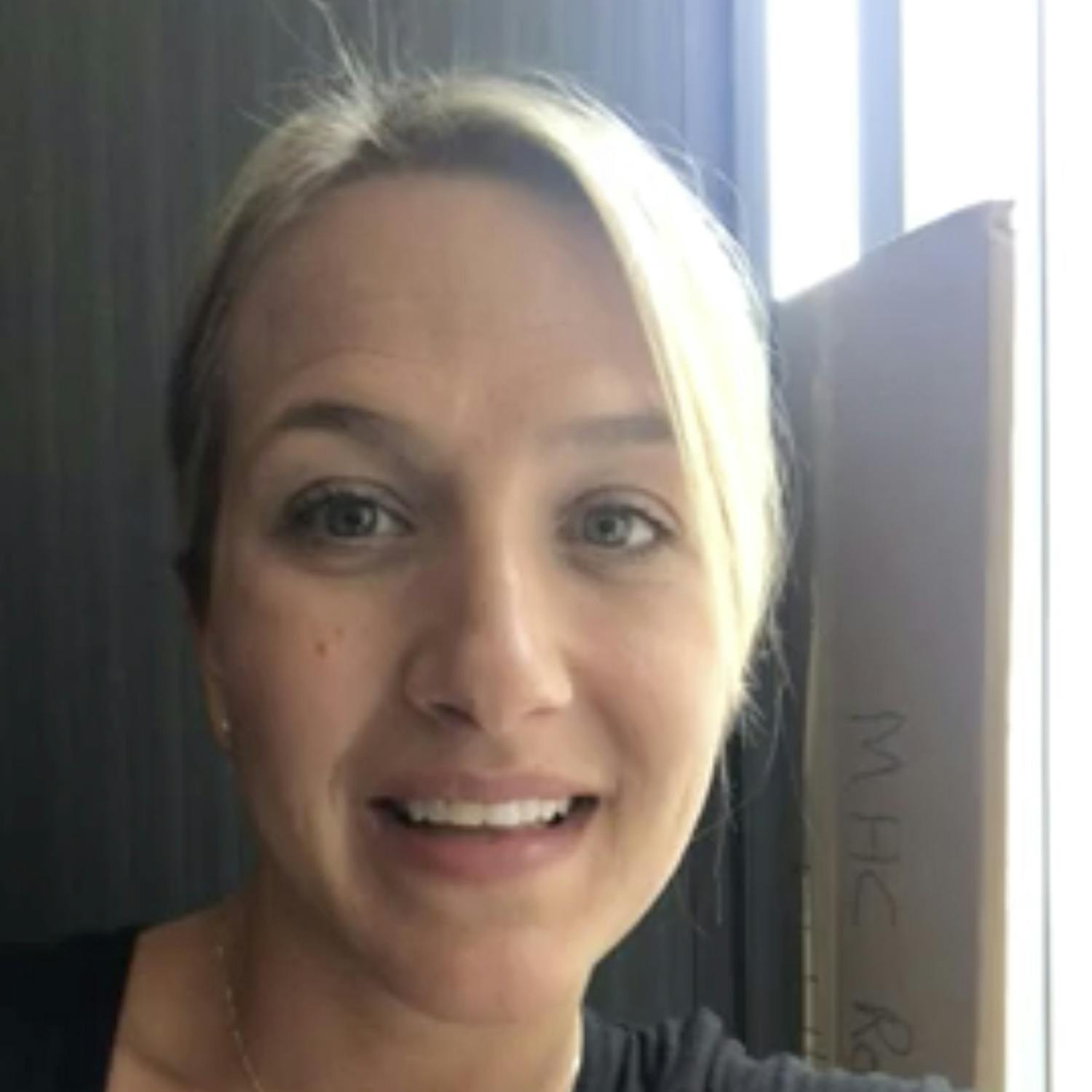 "It's made with natural ingredients which I love… it gives me that pick-me-up in the mornings when I need it."
Nicole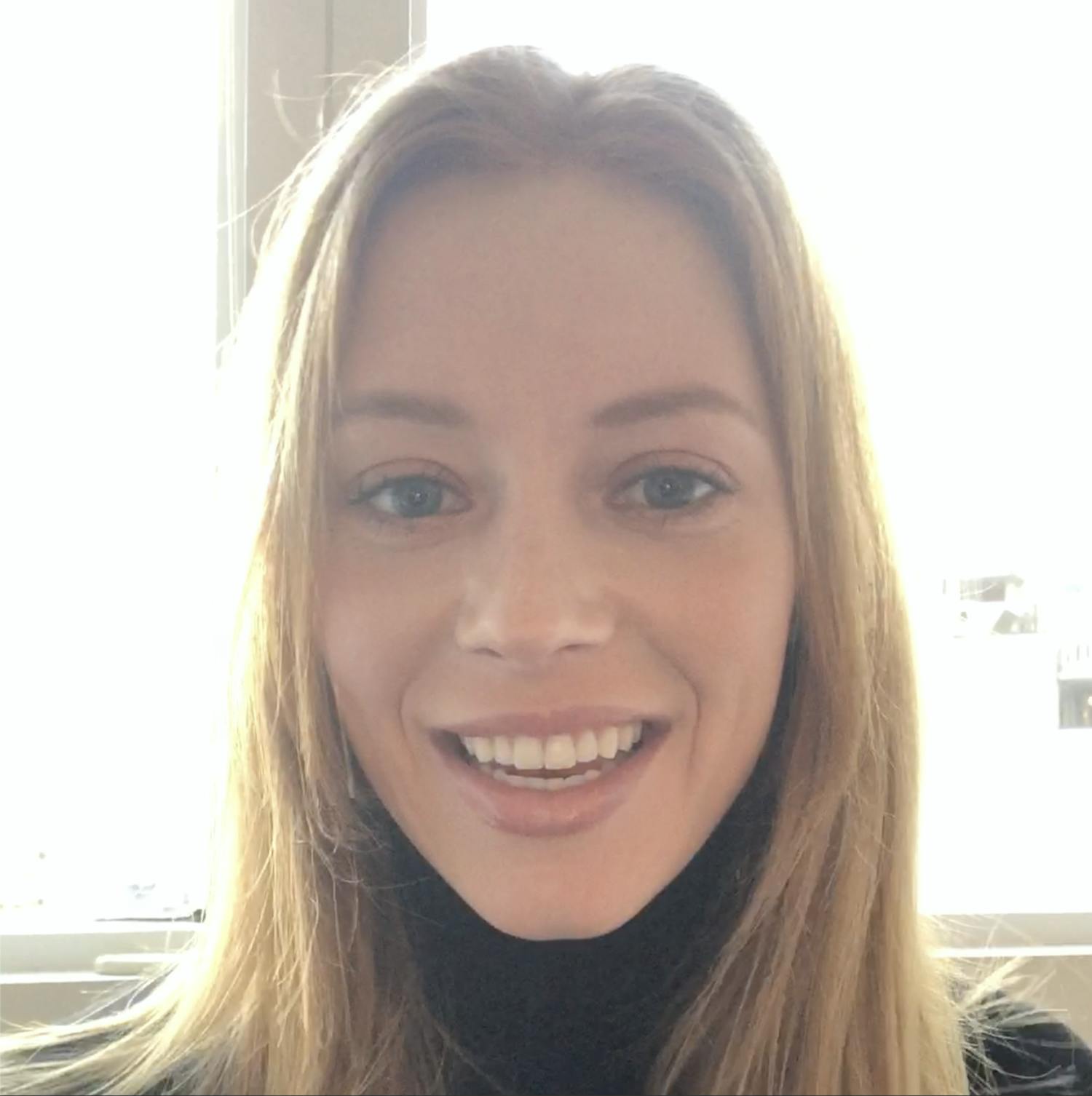 "Ever since I found yoga flow I've been so rejuvenated in my yoga classes… it has helped me keep my energy and stamina..."
Madeline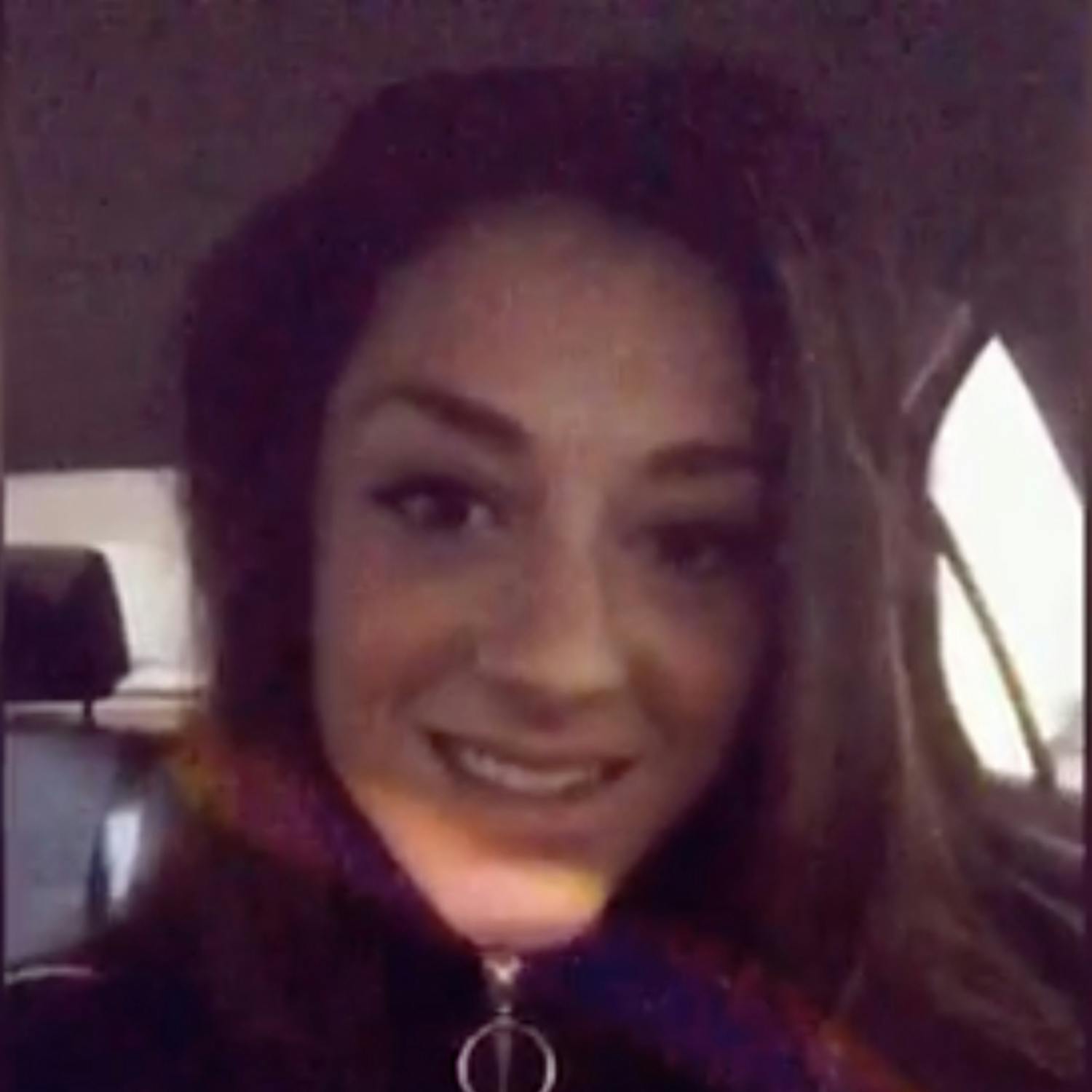 "Using yoga flow is been amazing because I feel super energized and hydrated during my workout."
Meg